After ten weeks and ten U.S. cities, the
Buick Regal Discovery Tour
,
sponsored by Buick, Travel & Leisure, and Food & Wine, has finally finished its last leg of the tour at the SLS Hotel in Beverly Hills, CA. If you remember, I attended the event in Dana Point, CA two weeks ago at the St. Regis Monarch Resort. I attended the last session of the tour on this past Sunday evening in Beverly Hills. Attending the second time, it was still fun, great and an unforgettable experience.
During this ten week tour, Buick raised $100,000 on behalf of Feeding America. For every $1 could feed seven people, so this meant that 700,000 people were fed, thanks to Buick. Buick partnered up with Feeding America and made donations on behalf of the guests that attended the events in each city that the tour visited during the ten weeks of touring.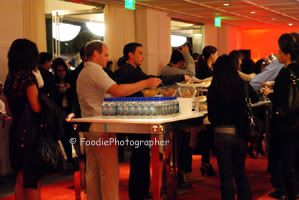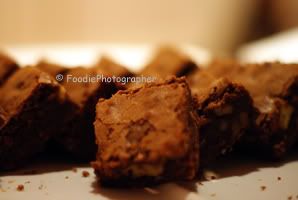 Michael Green made an appearance for a mixology during the last leg of the tour. As usually, he was very entertaining and made yet another great demonstration for the guests.
At the St. Regis Monarch Resort in Dana Point where he made his appearance, he created a "Coco Tonic Mocktail" during his demonstration as well as the "Malt Scotch Cocktail" with accentuations of rosemary, lemon and pear and "Scotch Pear Cocktail" to pair with Chef Michael Psilakis' "Fried Pork and Beef Meatballs".
This time, he created the "Ginger Green Tea Sour Mocktail" to which the guests sampled during his demonstrations as well as the "Ginger Gin Sour Cocktail" that was paired with Celebrity Chef Samuelsson's "Shrimp & Red Grits" later on for the Chef's cooking demonstration.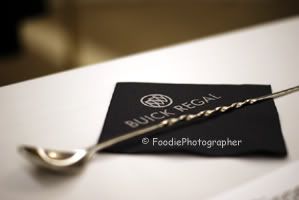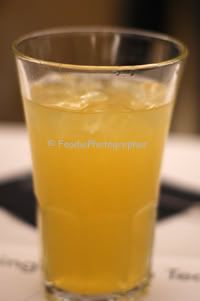 Michael Green with the "Ginger Green Tea Mocktail"
Michael Stern
, who also made an appearance at the St. Regis Monarch Resort in Dana Point last month, made another appearance at the SLS Hotel in Beverly Hills. While he mentioned some similar information, I also learned some new information. If you want to find great food, just get in your car with your windows opened and follow your nose! If you plan to travel this holiday season and you want to impress your family, visit Michael's RoadFood website!
Buick Lacross
All guests got a chance to test drive the 2011 Buick Regal during the event. The family line of 2011 Buick Enclave and 2011 Buick Lacross were also there on display for the guests to view. These were all beautiful luxury vehicles.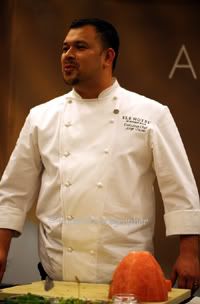 Executive Chef Jorge Chicas of "Trés" and "The Bazaar by José Andrés" at the SLS Hotel, also made a culinary demonstration for the guests and created a "watermelon and tomato skewer" and "watermelon and tomato salad".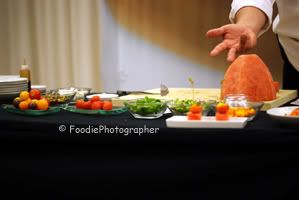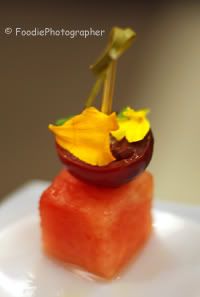 At last, we arrived to the large conference room where we got the chance to see Celebrity Chef Marcus Samuelsson, winner of Top Chef Masters season two and author "New American Table" with co-author Heidi Sacko Walters, do a demonstation and tasted a sample of one of his recipes, "Shrimp & Red Grits". Like the other vendors before him on the same day, he put on a great presentation for the guests and the sample was delicious.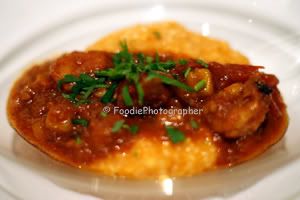 "Shrimp & Red Grits" paired with Michael Green's "Ginger Gin Sour Cocktail"

After Chef Marcus' presentation, all guests received a copy of his book, "New American Table" where he also personalized and autographed for everyone in attendance. Buick was gracious enough to order copies of his book and donate to the guests.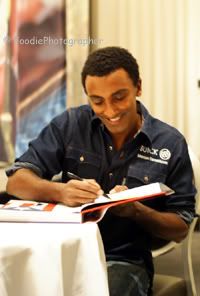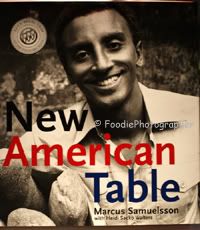 Chef Marcus was also generous enough to take photos with all the guests